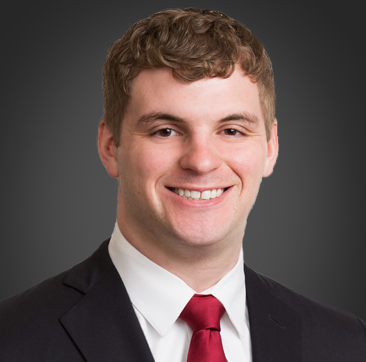 Dan specializes in appeals and major motion practice.
Alongside Chad Flores, he obtained a favorable jurisdictional ruling from the Fifth Circuit Court of Appeals that revived his client's constitutional challenge to a New Jersey statute that prohibits certain digital exercises of the right to free speech. He is also currently defending a verdict in favor of his client, the general partner of a Texas limited partnership, in a real estate dispute with the limited partners, a $20 million damages award in a wrongful death lawsuit, and a denial of summary judgment in a police brutality case against a Sheriff's deputy on an interlocutory appeal before the Fifth Circuit.
In addition, Dan provides legal support to trial lawyers to maximize their chances of success at trial and on appeal. To this end, he handles jury charges and post-trial briefing, prepares and argues dispositive and other major pre-trial motions, and provides in-depth research into legal claims and defenses to assist with strategy formulation from the earliest stages of litigation through trial. His previous, extensive experience as a trial attorney makes Dan particularly effective in this capacity.
As a law clerk at both the appellate and trial levels, moreover, Dan saw firsthand the types of advocacy that courts and juries find most compelling and came to appreciate the importance of presenting a client's case in a straightforward, concise manner that focuses on the key details. Dan leverages this knowledge to advance his clients' interests at every stage of litigation, and he will work tirelessly on their behalf.
Expand All
Representative experience

Defense Distributed; Second Amendment Foundation, Inc. v. Grewal, No. 19-50723 (5th Cir.)
Freeport Waterfront Properties, L.P., et al. v. Second Street Properties, LLC., et al., No. 01-19-00194-CV (Tex. App.—Houston [1st Dist.])
Southcross Energy Partners GP, LLC v. Gonzalez et al., No. 04-18-00515-CV (Tex. App.—San Antonio).
Lucas v. KapStone Paper and Packaging Corporation and KapStone Kraft Paper Corporation are the Respondents, Appellate Case No. 2020-001210 (S.C. Ct. App.)
Salazar v. Molina, No. 20-40334 (5th Cir.)
MedData, Inc. v. Martha Hernandez, No. 13-19-00461-CV (Tex. App.—Corpus Christi)
Zephyr Oil & Gas Funding Co. LLC and Zephyr Acquisition Holdings Co., LLC v. Chicago Bridge & Iron Company, N.V. et al., No. 17-10-12820 (Montgomery County)
Meek v. Equinor US Operations LLC, No. 2018-35054 (Harris County)
Central Houston Cadillac v. Stewart Cadillac et al., No. 2017-61562 (Harris County)
Cain Asset Management et al. v. Houston Trust Company et al., No. 2017-54034 (Harris County)

Publications & Presentations

Autonomous Weapons and the Problem of State Accountability, 15 CHI. J. INT'L. L.652 (2015)

Professional Activities & Memberships

The Federalist Society
Houston Bar Association
Houston Young Lawyers Association