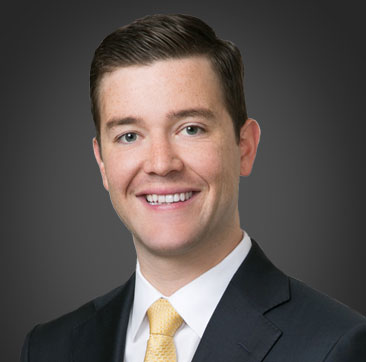 Kyle dedicates his practice to civil appeals.
After graduating from the University of Chicago Law School in 2013, he clerked for Justices Michael Massengale and Ken Wise at Houston's First and Fourteenth Courts of Appeals. He joined Beck Redden LLP in 2015 as an associate in the firm's appellate section, where he provides appellate services for all stages of litigation. Since entering private practice, Kyle has participated in over twenty civil appeals and has served as lead appellate counsel in the Texas Supreme Court, the Texas Courts of Appeals, and the Fifth Circuit.
Kyle has written or spoken about a range of Texas legal topics, including Anti-SLAPP and Rule 91a motions to dismiss, workers' compensation law, and issues presented by appeals involving sealed records or confidential documents. In addition, he regularly contributes to the HBA Appellate Lawyer, the quarterly newsletter of the Houston Bar Association's Appellate Practice Section. Recently, Kyle was nominated to serve as a member on the Appellate Practice Section Council for the 2019–20 term.
Expand All
Representative experience

Diamond Offshore Servs. Ltd. v. Williams, 542 S.W.3d 539 (Tex. 2018) (assisted in drafting merits brief that secured reversal of $9.6 million judgment in pioneering Texas case addressing admissibility of video evidence at trial)
QTAT BPO Sols. v. Lee & Murphy Law Firm, 524 S.W.3d 770 (Tex. App.—Houston [14th Dist.] 2017, pet. denied) (drafted brief in successful defense of denial of Anti-SLAPP motion to dismiss)
Primoris Energy Servs. v. Myers, — S.W.3d —, 2018 WL 6542569 (Tex. App.—Houston [1st Dist.] 2018, no pet.) (drafted brief in successful defense of $3.3 million personal-injury judgment)
Bujnoch v. Copano Energy, LLC, No. 13-15-00621-CV (Tex. App.—Corpus Christi 2017, pet. pending) (mem. op.) (as lead appellate counsel, secured reversal of a summary judgment based on application of the statute of frauds to series of emails between the parties)

Professional Activities & Memberships

Member, State Bar of Texas Appellate Litigation Section
Member, Texas Bar Foundation
Council member, Houston Bar Association Appellate Practice Section