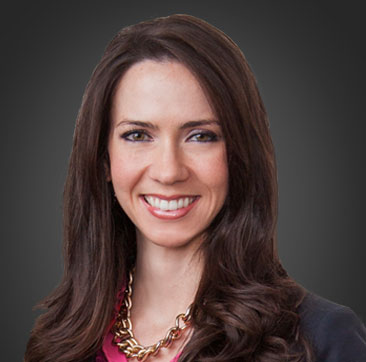 As an award-winning moot court competitor and former judicial clerk, Alyssa knows what it takes to win over juries and judges alike, and she uses such knowledge for the success of her clients.
From the moment a client steps in the door until closing argument, she homes in on her client's needs and champions her clients' causes with persistent determination and compelling advocacy.
Alyssa's day-to-day practice focuses heavily on critical legal research and persuasive trial and appellate court brief-writing in matters ranging from commercial litigation to products liability.  She has spent significant time researching various legal issues including establishing personal jurisdiction over out-of-state defendants, extension of sovereign immunity to private government contractors, interpretation of oil and gas leases, and breach-of-contract damages.  Her attention to detail and work ethic make her a valuable member of any trial team.
Expand All
Representative experience

Represented a manufacturing company in a medical device products liability case in Texas.
Represented an out-of-state financial investment company in a fraudulent investment case in federal court in Texas.
Represented a commercial real estate company in a breach-of-contract case in out-of-state arbitration.
Represented a residential property management company in multiple landlord-tenant disputes.

Publications & Presentations

"E-Discovery under the FRCP: How the Rules Impact Your Preservation and Production of ESI" – Alyssa McDaniel and Joshua Lee, Houston Bar Association Continuing Legal Education presentation, January 2016
Law360:  So You Think You Want to Arbitrate?  Think Again, Maybe – Matthew P. Whitley and Alyssa B. McDaniel, June 2015