Russell Post is a board-certified appellate specialist whose wide-ranging practice combines the broad intellectual perspective demanded by the appellate process with the focused advocacy necessary to excel in civil litigation.
For over two decades, Russell has dedicated his practice entirely to civil appeals and complex civil litigation. He appears regularly in the Texas Supreme Court, the U.S. Court of Appeals for the Fifth Circuit, and the Texas appellate courts.
Russell represents both plaintiffs and defendants, practicing in virtually every field of civil law. His appearances before the Texas Supreme Court have touched on a wide range of important legal issues, ranging from complex commercial litigation and statutory construction to high-stakes personal injury matters. His appearances before the Fifth Circuit have also touched on a wide range of federal questions, including a recent appearance securing the affirmance of a $438 million judgment in Hewlett-Packard Co. v. Quanta Storage, Inc., 961 F.3d 731 (5th Cir. 2020).
In addition to his core appellate practice, Russell is frequently engaged at earlier stages of litigation to handle strategy, complex legal issues, and the jury charge – focusing on the big picture and developing strategies with the appellate endgame in mind.
Russell is honored to have been recognized by his peers in publications such as Benchmark, Chambers USA in Litigation: Appellate (Texas) (2007-2021), Best Lawyers in America in Appellate Practice (2007-2021), and Thomson Reuters Super Lawyers – Appellate (2007-2020).  Recognitions also include the Houston Appellate Lawyer of the Year (Best Lawyers in America, 2015) and one of the Top 100 lawyers in Texas (Super Lawyers, 2015 – 2019). In 2016, he was elected as a Fellow of the American Academy of Appellate Lawyers, the premier organization for appellate specialists in the United States.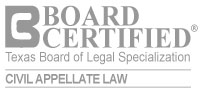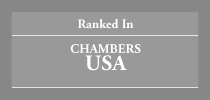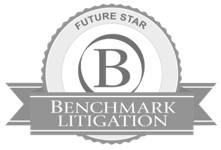 Expand All