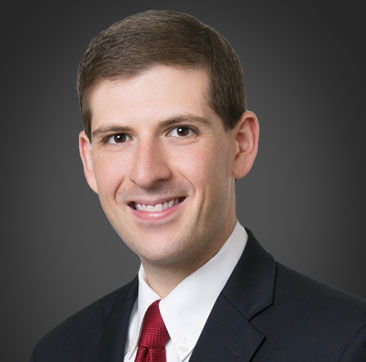 Nicholas Bruno is committed to providing high quality work for his clients.
He regularly practices in all levels of the Texas appellate system. Through this experience, combined with his experience clerking for Justice Harvey Brown of the First Court of Appeals of Texas, he understands the importance of providing the court with clear, concise, and well-researched arguments.
Nicholas has successfully represented clients in a wide range of litigation, including catastrophic personal injury cases, complex discovery mandamus proceedings, and various health care and commercial litigation matters. In addition, he remains active in the bar, including, among other activities, serving as a member of the Houston Bar Association's Appellate Section Committee and regularly contributing to the HBA Appellate Lawyer.
His familiarity with the Texas appellate system began in law school. During law school, Nicholas gained appellate experience serving as an intern for Texas Supreme Court Justice Jeff Boyd and as an intern in the appellate division of the Travis County Attorney's Office. He was also a member of the University of Texas School of Law's Supreme Court Clinic, in which time he helped research and draft briefs and petitions for writ of certiorari in the U.S. Supreme Court.
Expand All