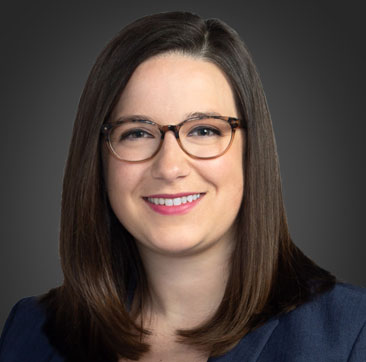 Cassie is an advocate at heart.
She learned through extensive mock trial experience in law school the keys to helping clients win their desired outcome are shrewd legal analysis, diligent preparation, and passionate storytelling. She combines her knack for constructing a persuasive narrative with an ability to simplify complex legal issues into cohesive argument.
Before joining Beck Redden, Cassie graduated from the University of Houston Law Center. She was a member of the Houston Law Review and served as both student representative and presenter on the Honor Board. In law school, Cassie was a successful mock trial competitor, winning awards for advocacy at local and national competitions. She learned the importance of understanding a case from both a factual and legal standpoint to present a compelling story. Cassie looks forward to using these skills to benefit her clients and their interests.
Expand All
Professional Activities & Memberships

Judicial Intern for The Honorable Kristen B. Hawkins, Harris County 11th District Civil Court, 2018-2020
Judicial Intern for The Honorable Frances H. Stacy, U.S. District Court for the Southern District of Texas, 2018