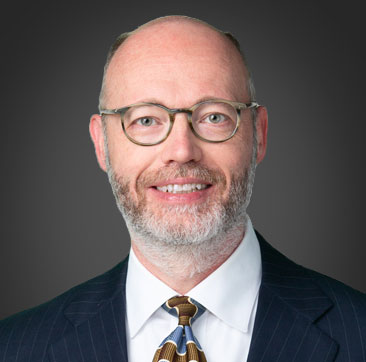 John Adcock has been a member of the Beck Redden appellate section from its inception.
His practice focuses on complex civil matters, where his educational background in liberal arts and his experience as a certified public accountant helps him break down complicated transactions into terms that can be readily explained to the appellate courts.
But explaining the facts is only half the battle. John also has a facility for crafting legal arguments that cleanly and effectively cut to the heart of the case, maximizing his client's position.  While much of John's time is spent briefing complex cases on appeal, he also regularly handles dispositive motions and jury charges in the trial courts.

Expand All
Representative experience

Exxon Mobil Corp. v. Insurance Company of State of Pennsylvania, 568 S.W.3d 650 (Tex. 2019)
Texas Supreme Court El Paso Field Services 1071.002 – El Paso Field Servs., L.P. v. MasTec North America, Inc., 389 S.W.3d 802 (Tex. 2012)
In re 24R, Inc., 324 S.W.3d 564 (Tex. 2010) – Boot Jack
14th Court of Appeals Moody 2345.001, Moody v. Moody, ___ S.W.3d  ___ (Tex. App.—Houston [14th Dist.] 2020, **)
14th Court of Appeals Mission Petroleum 775.004, Mission Petroleum Carriers, Inc. v. Kelley, 449 S.W.3d 550 (Tex. App.—Houston [14th Dist.] 2014, no pet.)
San Antonio Court of Appeals, Whataburger 1980.001 (unpublished) – Whataburger, Inc. v. Whataburger of Alice, Ltd., 2017 WL 2664437 (Tex. App.—San Antonio 2017, pet. denied)

Professional Activities & Memberships

Houston Bar Association, Appellate Section
State Bar of Texas, Appellate Section
State Bar of Texas Sexual Orientation and Gender Identification Issues Section, member and former council member
Stonewall Lawyers of Greater Houston

Community Involvement

Scouts BSA Troop 511
Committee Secretary, Palmer Memorial Episcopal Church